David Hall, President, ProSolve Consulting Ltd., is pleased to announce that Greg Hastings joined the ProSolve Team on May 21, 2019.  Greg brings 30 years of leadership and manufacturing experience to ProSolve, to fulfill the role as Vice President, Operations Management, leading Operations Management and Industrial Engineering projects for clients.
Greg comes to ProSolve from Portland, Oregon where he was most recently the Quality and Continuous Improvement Manager for Ran Tech Engineering and Aerospace Inc. He has spent the last 10 years in the aerospace industry.
Previously, he held leadership positions in the semiconductor, factory automation, and transportation industries. Greg is a leader in Lean Manufacturing where in different organizations he adopted a Lean culture, concepts and practices. Greg also chaired the High Desert Enterprise Consortium, which enabled over 20 companies in the Central Oregon area to take Lean courses, to enable learning tours of companies, and to provide outside insight into large, lean transformation programs.
Allister MacIsaac continues his leadership with ProSolve in the role of Vice President, Business Development. Allister will continue to focus on client relationship management, new project developments, marketing, and business leadership for the organization.
Since 1987, ProSolve continues to provide services and deliver value to its clients in three areas:  Operations Management, Industrial Engineering, and Mechanical Engineering.  Skilled and experienced team members provide leadership and project management in the areas of Process Improvement, Lean Manufacturing, Organizational Development, Management Systems (Quality, Environmental, OH & S to satisfy ISO and AS series of Standards), Six Sigma, Facilities Planning, Production Planning, Inventory Control, Time and Motion Studies, Product Design Engineering, Transportation Regulatory Compliance (CSA B620), 3D modeling, and Finite Element Analysis.  All services are driven to provide operational excellence and comprehensive solutions for every client.
Find more information about ProSolve's leadership team, see https://www.prosolve.ca/about-us/
David Hall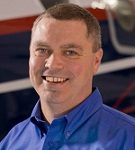 Greg Hastings
Allister MacIsaac