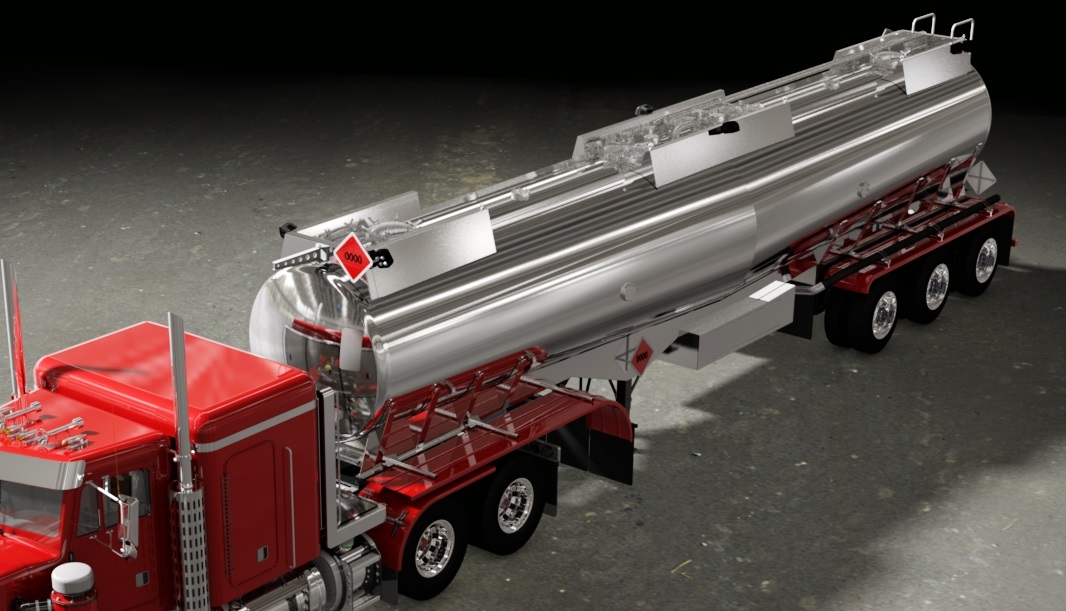 Welcome to the first bulletin by ProSolve Consulting Ltd. that highlights current information, concerns, and trends related to highway tanks or cargo tanks for the Transportation of Dangerous Goods and the requirements of CSA Standard B620 and US 49 CFR.
There are many requirements for highway tank compliance with Canadian (Transport Canada) and US DOT Regulations for the Transportation of Dangerous Goods. There are several topics that are currently affecting our highway tank industry, including:
Compliance or warranty issues have been identified for cargo tanks manufactured in the United States and sold or operating as highway tanks in Canada:

Cross-over piping
PRV sizing
Securement
Protection—rear end, bottom damage
Early repairs
How do you solve these problems?
Highway tanks have been auctioned in Alberta due to the industry downturn caused by low oil prices and reduced oilfield activity. Do you know if what you bought complies with all of the requirements of the Regulations and CSA Standard B620?
Some highway tank manufacturers have either changed or ceased their operations. What do you do when your tank manufacturer is no longer available for sales, service or solution of warranty issues? How do you respond? What actions do you take?
When you initiate or complete inspections and tests of highway tanks, are the highway tanks really in compliance?
Why is there a shortage of qualified, highway tank inspectors? What should an inspector examine, check and verify? What areas or requirements are often missed?
When your highway tanks need maintenance and repairs, how do you know when to go to a registered facility and when a local repair shop will do? What questions do you ask about the qualifications of those who work on your highway tanks?
If one or more of these issues affects you, please call 780-414-1895 or email us at info@prosolve.ca. We will either answer your questions immediately or quickly get the answers that you need to operate your business.
If you have any other issues about the design, manufacture, assembly, operation, inspection, test, repair, modification and / or retest of any highway tank, call now. We can help.
This Bulletin titled Do You Know? is Copyright © 2016, ProSolve Consulting Ltd., Release 20160822-01